The relationship between building product manufacturers and architects and design (A&D) professionals is changing rapidly. That's why you, as a building product manufacturer, have to remain at the top. Connecting your products with the right audience can be difficult and overwhelming, especially in today's vast digital world.
This article breaks down 7 easy ways to build strong and lasting business relationships with architects and designers.
1. Reach the Right Audience Using the Right Tools and Be Where the Architects and Designers Are
Having the right tools in your corner will help you put your products out there and reach architects and designers. It's crucial to keep up with the latest tools and platforms, away from the traditional ones, to expand and cement your niche in the AEC industry.
CADdetails redefines how you, the building and architectural product manufacturer, interact with designers and architects. With CAD details, you will be able to build long-lasting relationships with Architects and Design professionals. You enjoy a convenient and reliable platform to connect with and pitch your CAD drawings, 3D models, BIM files, images, and related documents to architects, engineers, designers, and contractors (AEC industry).
2. Offer Product Specifications
Architects, designers, engineers, and contractors require 3-Part CSI Specifications to use your products conveniently and include them in their projects. As a manufacturer, it's upon you to ensure these specifications are met. Well, this might not be easy. But don't worry.
CADdetails is here to help ensure that your products and specifications match the designer's or architect's expectations and needs. While you might be the expert in your products, CADdetails can host and turn your product knowledge into well-structured and formatted construction specification documents.
3. Make Your Digital Products Easy to Use
Implementing a project is already difficult enough –no one wants further complications. Provide the architect or engineer straightforward digital products that are easy to use. Complicated drawings, BIM files, or 3D models will push a potential client away no matter how good they are. Having your files ready to be used by architects and design professionals the way they understand it is critical to get your product specified into projects.
4. Offer Easy Access to Your Design Content
Your products are of no use if they aren't accessible to design professionals –you must put them out there -make them more visible and capture important leads. With CADdetails, you have the chance to interact and leverage your products with over 590,000 registered design professionals in North America through Microsite.
CADdetails' Microsite Design Hub allows product manufacturers with a stand-alone platform to share their design products throughout the web as they continue maintaining and managing these products from a single location.
5. Strengthen Your Brand and Make Yourself Known
Marketing yourself goes a long way in designers, architects, engineers, and contractors trusting you and your brand to deliver all the time. Don't hesitate to effectively market yourself as the biggest product manufacturer out there. Rate yourself among top brands on CADdetails like: Pella, Certainteed, and Little Tikes Commercial.
6. Inspire Architects and Designers With Your Work
As a building product manufacturer, having a portfolio of your content ready will attract architects and designers to work with you. It may even inspire them to launch a project they've been thinking about for some time.
The CADdetails Project Gallery provides an opportunity to showcase your content to AEC professionals, inspire them, and help you create new business as you reach more visual-demanding design professionals.
7. Communication is Crucial; Be Available & Get in Touch
AEC professionals put a lot of trust in their product manufacturers. Always ensure you constantly communicate with clients to build trust and long-lasting relationships. Provide valuable and timely information to avoid missing deadlines and budgetary requirements. Don't lie about your products or any unavoidable delays trying to impress the client –this will destroy a potential long-lasting partnership.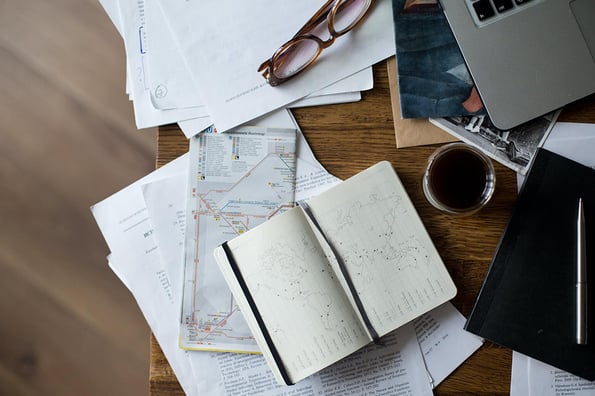 Do you want to learn more about building relationships with design and AEC professionals? Please don't hesitate to contact us today.