The past year has presented many challenges to businesses due to traditional ways of sharing information (such as trade shows) not being available. New ways to market products have to be considered in order to reach audiences who have similarly been adapting their way of gathering information. Marketing needs to strike a balance that acknowledges the difficulties many of us are facing, while also offering solutions to design teams that are attempting to learn about products. Architectural product manufacturers have been challenged with finding a way to reach active architects when some of their traditional ways of sharing information are not currently available. In this article, we take a look at 6 ways to effectively market to architects during COVID.
---
1 - Provide the content they need for their design plans.
Design professionals need a variety of different content including 3D intelligent models such as BIM Revit models, 2D CAD drawings, written specifications. Designers need to provide contractors with documents such as installation methods and requirements as discussed by Zach Williams of Venveo. A key for providing the content they need is knowing what design professionals need to specify your products, and what information is needed by the contractor to install your products on site.
---
2 - Bridge the gaps that have emerged because of the pandemic.
There are likely ways you are currently unable to sell that were available to you prior to the pandemic. Tactics such as in person meetings with architects, travel to industry trade shows and conferences, lunch and learns, and other face to face connections are no longer available. As these tactics can't be readily used, you need to explore new ways to connect online. Some ways include: making it easier for architects to speak with product representatives by having a chat interface available on your site, allowing people to book a time for an online meeting, offering material samples, or showcasing your projects online.
---
3 - Allow architects to find your content on your site.
Keeping your website updated, clean looking, and easy to navigate will allow designers to find your product content available on your site. Your content should be educational, informative, organized, and suited to the content needed to select and specify your products. Let architects know what is special about your products, and what your products are best suited for in applications. Design content maintenance and upkeep can be eased by using a service that includes a well designed Microsite.
---
4 - Build relationships with architects.
In June 2020, Radhika Marya from Fortune explored marketing during the pandemic. She pointed out that this is a time to build relationships with clients, and that is certainly true in the architecture industry. Connecting on a human level can go a long way in terms of engaging potential and current customers.
---
5 - Ensure architects can connect with your team.
As a product manufacturer, you are the expert about your product. Ensure you have skilled product representatives that understand your products and the requirements of the contractors that will work with your product. Make it easy for architects to reach your product representatives and get the information they need.
---
6 - Find the online platforms architects use for product research.
There are companies that are dedicated to making your products available to be specified. A good service will offer you exposure for your products to an existing audience of design professionals, detailed metrics, a full suite of design development services, and the ability to tell the story of your products and capabilities.
---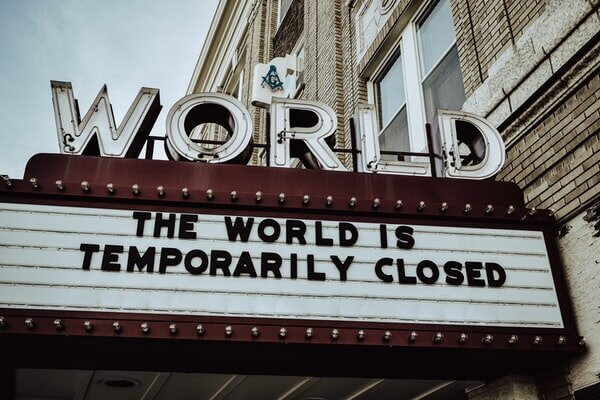 Once the pandemic is over, we may find some things about the construction industry have permanently changed. The future of remote working and business travel may have changed from what we are used to. Adapting to these changes is key to remaining relevant and getting your products specified.