CADdetails had a spectacular time exhibiting at the 2021 ASLA Conference on Landscape Architecture at the Music City Center in Nashville from November 19th – 21st. Although it was a smaller show, with fewer exhibitors and attendees on deck than usual, the occasion was still an incredible success to say the least! In this article, we're sharing our secrets to a successful tradeshow in a post pandemic construction industry.
It was clear from the beginning that everyone participating was ecstatic to be out and about at an in person event again. The enthusiasm, energy and sense of community truly spoke volumes. With daily screenings in place, a mandatory mask policy, temperature checks and negative testing, it was apparent that health was not only a top priority, but an essential component to ensuring that all participants felt as safe and secure as possible throughout the entirety of the weekend.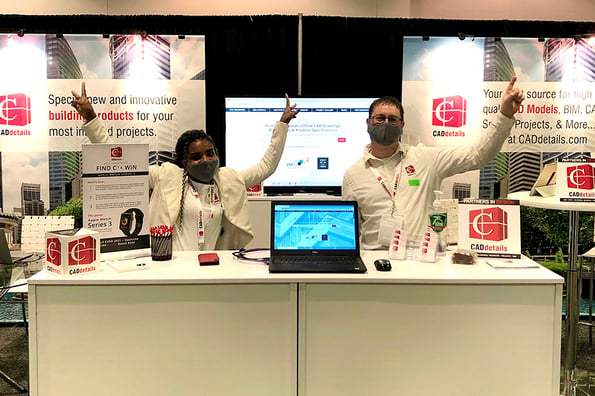 Our vibrant team was happy to be representing CADdetails at our booth and on the show floor throughout the whole event. We sent a smaller team this year which consisted of our sales team, a technical specialist and an onboarding and user specialist. Our team was small, but it was mighty. If you need to send a small team, we recommend that you send a variety of experts, that way all areas of your business are covered. It was wonderful to reconnect with plenty of familiar faces within the manufacturing and design industries, just as much as it was to get to know so many new ones as well!
As mentioned in our article, 6 Essentials Manufacturers Should Consider Before Attending a Tradeshow, setting up your booth so it's both welcoming and informative for attendees and other exhibitors is a key driver of success at tradeshows. We held plenty of informative demonstrations of our services that were helpful in highlighting as to why, we as CADdetails, are truly one of a kind!
It's no secret that contests drive traffic to your booth. Word gets out, and attendees will come! So, we held an Apple Watch giveaway for attendees, which was a huge hit across the board! The aim of the game was to find as many CADdetails signs we spread out across the show floor making our presence at the show known and a memorable one.
In addition to the contest, our CADdetails signs were displayed in our clients' booths, making it easy for our team to network, and build a strong supportive presence within the ASLA conference and anybody involved. Even though we are known as a digital platform, it's always great to promote our high quality design files and distinct building product information, while advertising our exceptional offering face-to-face. Nothing will compare to the relationships we get to create and cultivate with one another, especially in the design world!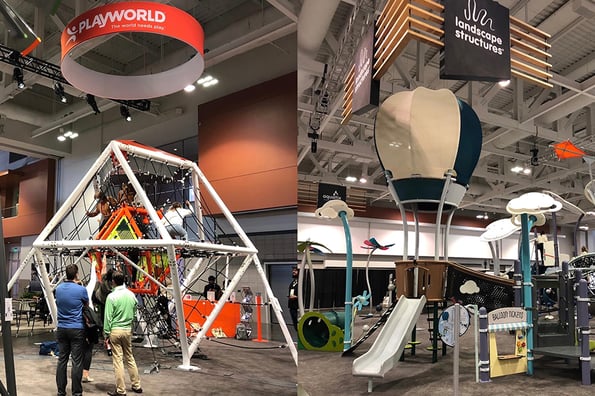 From a generous amount of positive feedback throughout all three days, to even hearing real live reviews once everything was complete at the airport on the way home such as, "it felt good seeing people in person again, and being able to see a friendly smile" all made the experience worthwhile. We are looking forward to attending our next show!
In the meantime...Trade shows are a chance to increase your reach and exposure, but they aren't your only chance. Keep that momentum going 365 days a year! Talk to us about becoming a part of our digital bridge between product manufacturers like you, and designers.