When you have a great product, you want everyone to know about it. If you follow these 7 easy tips, you will be able to successfully advertise your products to architects and catch their attention.
1 - Know Where Your Audience Is Online
While you may be inclined to believe that your audience is already following you on social media, you should adjust your scope and consider where else your target audience is 'hanging out' online. Areas to look include common forums such as Reddit, Landscape Architects Network, or Facebook Groups. The key is however, to not only find the audience but know how they are participating in the selected network. For example, if they are commonly asking about products, you should certainly suggest yours. If they are asking about advice, offer your industry expert opinion but don't make it a sales pitch.
2 - Show Off Your Product
While a product description is key for understanding the composition and dimensions, help architects understand your product by offering them multiple product views and design documents such as CAD drawings, BIM, and specifications.
3 - Demonstrate Your Product's Use in Real World Projects
While you know your product is great, help architects understand the versatility of the product by offering them case studies and project briefs. Being able to see your product used in a residential or commercial setting will give them confidence in specifying your product for their project.
4 - Call to Action
You only get one chance to make a first impression with an architect searching for your products. Having an informative description is key, but so is a clear and concise call to action so they can keep your company and products in their list of prospective manufacturers. With a profile on CADdetails, users are given a clear call to action to download your products and add them to their collections.
5 - Craft a Clear and Simple Message
Does your product promise waterproofing? Can it withstand the elements? Highlight and showcase the strengths of your products with proof to back it all up. While mentioning the variants of the product such as colors and sizes is useful information, it's not quite a selling point. Architects demonstrate more interest in the longevity of the product and versatility. So stick with those two aspects, and you'll have a message that architects will buy into.
6 - Offer Specifications
A specification is perhaps one of the most critical documents to have for your product. This document outlines what your product is made of, how it works, the warranty for the product, and how it should be installed. All elements that are of high interest to architects looking to specify your product into their project plans.
7 - Consider Your Product's Perception
One of the most powerful aspects of your product is how your audience perceives it. Ask your clients to write reviews for your product and testimonials for your company. It will give architects the confidence to use your product in their plans.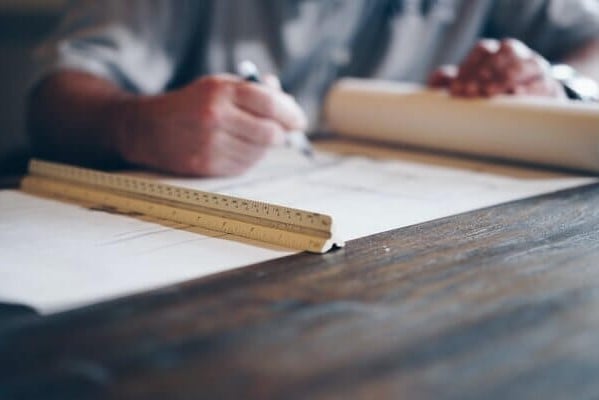 Whether you follow all of our tips or just one, we want everyone to know about your product. That's why you should get in touch with us to see how we can help you with getting your product specified by architects.