High-Quality BIM Development, Built &
Tested for Use By AEC Design Professionals
BIM is a critical need for building product manufacturers. If you are not BIM ready now, you need to be. CADdetails helps companies become BIM ready. We have been developing product models for over a decade. We go through extensive in-house testing and work with our clients to ensure accuracy. Our expert modelers have a passion for creating BIM and ensure that every project is successful. We empower manufacturers with ownership of their models.
Talk to one of our experts about how our BIM Model Service can help your products to get specified often.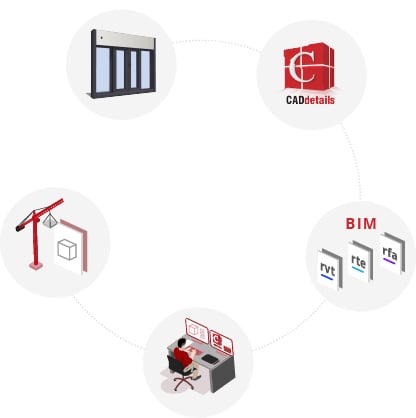 Total Ownership of BIM files
High-quality BIM files developed in-house
Ready-to-use models by the AEC community
Highest North American standards
Highly-accurate BIM models detailing
Latest 3D rendering technology
Promotion of existing content & Specifications
Promotion of existing content & Specifications
How CAD
details

' BIM Development Services Works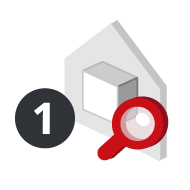 In-House Discovery
Our team works with you to review your product information and design a plan to create your BIM objects. This information is used to create a proposal and outline for your consideration.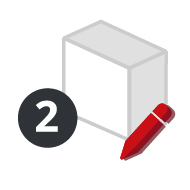 BIM Development
Our team of experts create high-quality BIM Revit® files for your building products. These BIM objects can be used by AEC design professionals in any project without limitations.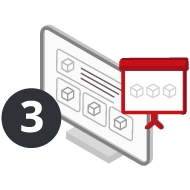 Presentation & Reach
Your BIM objects are added in our cloud platform, CADdetails.com, and to your manufacturer profile page. This way, your BIM files are available to 625,000+ architects and design professionals.
Building Information Modeling FAQs
BIM stands for Building Information Modeling. It is the concept that integrates all elements of an architectural design project. Not only does it include multiple types of documentation, modeling, and construction detailing, but also incorporates design phases and project lifecycle.
BIM objects are elements that get incorporated to the overall BIM project or model. These objects are often referred to as revit families, detail components or items, profiles, 3D components, metadata, material catalogs, system, or templates.
BIM objects need to be created natively in the software they are designed to be utilized in. For North America most firms utilize Autodesk software, their BIM modeling application is called Revit. At CADdetails we focus on just that, BIM in Revit. Many aspects go into developing a BIM file. A lot of things are in 3D, but BIM is far more powerful than just 3D. Some elements in BIM are not required to be in 3D or are not even visible in the object itself, but are required to specify an object correctly and make project use streamlined. If you'd like more information about our BIM development service, please contact us.
Each type of BIM object is utilized in its own way throughout the phases of a project. Some elements are utilized for design purposes, while others are for construction or even project lifecycle. Many objects can work through multiple or all aspects if designed accordingly. In all applications your files need to be incorporated into a project in order to be specified in a BIM project. The concept for BIM is all about coordination. The BIM objects will be loaded into a project and then associated to the correct place to specify that type of object. Talk to one of our experts for more information on your category specifically.
Many BIM users look for product specific BIM models from a trusted source like CADdetails.com. Once you find the product you're looking for there can be different types of elements you can download based on application and/or design phase. Once downloaded, the file is loaded into a project via the built-in load into or transfer tools. The objects are automatically put into the project's browser. Then they can be utilized within the given project and saved to the template for future use in similar projects.
In its basic form a project in BIM is a collaborative process that allows project teams to work together in both parametric 3d modeling and data driven environments, which are tied together. If you can provide your product information in this format you are more apt to get specified on a BIM project. Contact CADdetails to learn more about what that means for your products.
There is a lot of knowledge behind BIM development and the evolving requirements. Services such as CADdetails.com can support manufacturers with that expertise to ensure the objects being developed are up to industry standards. There are years of training and industry knowledge that are needed to create effective BIM. Our service allows manufacturers to skip that and have quality models built without the expense of training an in-house team.
There are many benefits of BIM in a construction project. A few of these things include giving more design control to the architect, more efficient designs, and the most cost effective construction process for a given project is possible.
BIM can impact the design in a variety of ways. The biggest impacts are efficiency, identifying and resolving conflicts, and the ability to visually show design options and flexibility within a project. With the industry knowledge behind the CADdetails BIM team we will build the appropriate data in your files to positively influence design choices both visual and unseen.
BIM is the next evolution of the CAD software. It helps firms design more efficiently and push the limits for each design, at the same time coordinating with teams throughout the design and construction process. It also incorporates lifecycle management for facility management use in maintaining a properties lifecycle. If you're considering adding BIM to your company's resources contact CADdetails for a tailored plan for your products.
The most useful BIM software for product manufacturers is the software portion of the process that handles product data and models. The most widely used in North America for BIM modeling is Revit®. Revit is built specifically for BIM and collaborates well with many other applications to complete a project in BIM. At CADdetails we focus on creating your product data and models natively in Revit to be specified on numerous projects.
To complete your architectural resource package manufacturers will need BIM. You may be missing out on projects because you do not have native BIM ready documents. This can look very different from product to product. Contact us to review your products and we will create a package for you that will give architects the resources they need to utilize your products in a BIM project.
BIM can impact the design in a variety of ways. Among those are related to efficiency, for example planned movement of people, identifying and resolving conflicts in the design or supporting systems, and visual showing design options and flexibility.
They are both of equal importance. Both are required systems for construction. Both structure and MEP modeling and metadata should be handled native within the BIM software and model.
The BIM process has a lot to do with collaborating software and information. A positive side effect of this is better collaboration between multiple teams and firms. Any tools used to share information will greatly aid to support the BIM process and keep the final model more streamlined.
Accurate 3D renderings that are tied to the information are very valuable to any contractor or owner. With BIM it doesn't have to just be a static 3D image, but something a owner or contractor can move around and see from different angles and viewpoints. These 3d models can also be used in virtual reality applications, which is great for inspectors as well. During construction these models can be used with augmented reality tools, so contractors can see elements in place before they are built and identify red flags. This can potentially save time, cost, and headaches during construction. CADdetails models are built to industry standards so they can be utilized in these processes. Contact us to get a demo on how your products fit into a BIM project.
BIM modeling is the graphical portion of BIM. In architecture firms the Revit project is often referred to as the BIM model for a given project. Manufacturers sometimes relate the BIM model to components or objects that are intended to be incorporated into a Revit project.
The best company is one that understands the needs of both manufacturers and architectural firms. They need to have the industry knowledge to back up the decisions made when developing useful BIM files for professional projects. CADdetails has multiple team members that are not only experts in BIM, but also the requirements of the architecture industry. Which will ensure you have what is needed to get your products specified in the right projects. Book a Demo to discover more about our BIM development services.
The BIM process has a lot to do with collaborating teams and information. Tools used to share information, such as Revit and BIM360, greatly aid and support the BIM process throughout design phases. When done effectively this will keep the project more streamlined with reduced errors. At CADdetails we build files in Revit to support this collaboration effort. Contact CADdetails for a tailored plan to get your most value in BIM.
A successful BIM project is all about collaboration across many different levels. Many firms rely on models to be developed accurately and to industry standards. Our team at CADdetails has the knowledge and expertise to get that done for you the first time.
Trusted by Thousands of Manufacturers
CADdetails provides high-quality BIM objects that are used by the top architectural firms and developed for thousands of building product manufacturers to reach construction specification standards including…
Manufacturer's Featured BIM Projects
Explore One of our Many BIM Featured Projects
Blog articles to help product manufacturers understand the importance of technical BIM solutions
Learn About Our Other Services
Or Talk to One of Our Experts