As BIM technology grows in usage, building product manufacturers should pay attention to this growth. Having appropriate product information available to the design community is an important part of positioning your products to be included in project plans. Below we present 5 reasons why building product manufacturers need BIM Revit models to sell their products.
---
1 - Many firms already rely on BIM.
Heading into 2020, it was anticipated that the adoption of BIM technology would accelerate. However, due to Covid-19, advancements in BIM slowed. This does not mean that BIM is going anywhere. In fact, larger architect firms have overwhelmingly embraced BIM technology, and smaller firms are not far behind. Advancements in BIM are coming in the form of improvements in data quality, as well as new features such as Autodesk's generative design. As BIM usage increases, building product manufacturers who have quality BIM Revit models available to the design community are at an advantage for having their products considered and evaluated for use in construction projects.
2 - BIM is useful throughout a building's life cycle.
BIM provides accurate and relevant information not just during construction, but throughout a building's life cycle. BIM technology is starting to move beyond a tool for during construction and is starting to be used by facility managers. The value of BIM in design and construction is well known. We are only starting to realize the value of using the data in BIM to improve facility management. Some of the benefits include creating databases for ongoing maintenance requirements, managing occupancy and space usage, analyzing energy usage, managing data about building condition, and monitoring and control of mechanical and electrical systems. For building product manufacturers, offering BIM models with quality data to the design community enhances the ability of facility managers to maintain, upkeep, and use your products.
3 - BIM is already being used by many of your customers.
The AEC community has already embraced BIM. Adoption of BIM continues to grow as designers realize the benefits of BIM usage. These benefits include improved planning precision, the ability to visualize projects, an improvement to work quality, reducing errors and delays during a construction project, and improved safety on the job site. As smaller firms start moving towards BIM technology, there are fewer firms relying on 2D CAD alone. Offering BIM models for your products is key to staying relevant and competitive for building product manufacturers.
4 - You can communicate important information with BIM models.
BIM models provide digital representations of construction projects. The visualization of these models prior to construction can reduce errors. Design teams are able to bring different models together to detect conflicts in plans and between products. Models contain information about assemblies and elements and this information can be used for building operations improvements and improve the accuracy of cost estimates. BIM management software provides on-site data accessible to the construction team to provide up to date information on demand. Making your products available as BIM models with relevant data allows design and construction teams to seamlessly incorporate your products without disruption of their workflow.
5 - Your competition either has BIM Revit models available, or is considering their development
As discussed above, BIM adoption by architecture firms is widespread. For this reason, building product manufacturers have increasingly been supporting this shift by making their products available as BIM models. Manufacturers can realize benefits including easier incorporation of their products into projects, widening the reach of their products to the firms that rely on BIM, easier communication about important product information, and allowing designers to interact with and analyze the performance of their products in a digital environment.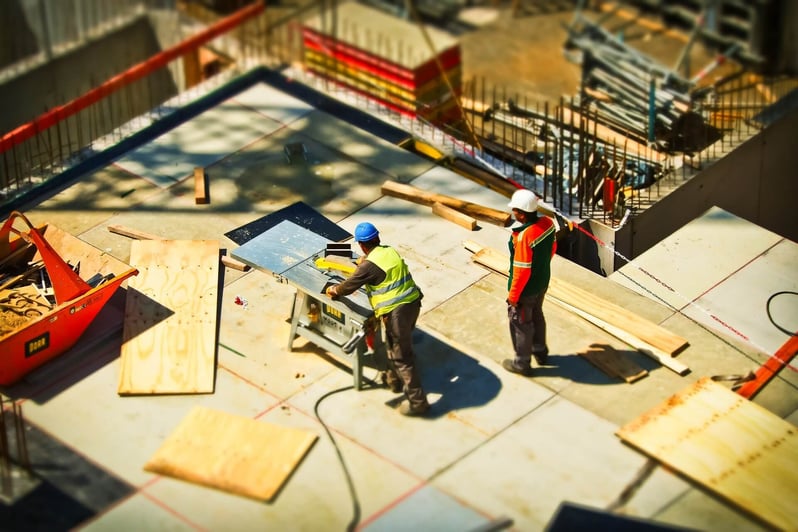 Image © Pixaby
If you would like to discuss what we can do at CADdetails by developing or hosting your BIM models for your building and landscape products, please contact us through our BIM page for manufacturers.
---