Since every construction project requires written specifications as part of their project manual, architectural product manufacturers should consider making written specification sections available for their products. By producing a specification, manufacturers are able to meet industry demand and expectations while also improving communication about the product, easing the writing process on the design team, and increasing the likelihood of their products being chosen for a project.
Proprietary specifications may identify products specifically by including the name of the manufacturer, the name of the brand, available model numbers, and other unique characteristics. Within proprietary specifications, there are closed and open proprietary specifications, but these terms more often relate to project specifications written for a construction project. Manufacturers who provide proprietary specifications typically offer specifications for a single MasterFormat® section specific to their products.
Often manufacturers have various options available for their products. Where there are selection options available to the designer, there are benefits to having the proprietary specification be written in a guide specification format. Most firms use their own master guide specifications to some extent. A guide specification includes the types of items typically used in projects executed by the firm. A manufacturer can employ the guide specification concept by including all options for a product within a proprietary guide specification.
A proprietary guide specification provides a template for a design team to use in the production of their project specifications. The proprietary guide specification for a manufacturer should include all relevant product information including applicable safety standards. For example, a manufacturer of stone pavers can include all stone and cut options for a line of stone pavers in a single guide specification section. The guide specification comes with clear instructions to delete any of the product options in the guide specification that are for product options not in the project. Thus the manufacturers guide specification can be a time saving resource for the design team.
There are several benefits to the manufacturer in providing a well written CSI 3-Part guide specification. The obvious benefit is the simplification of the task of specifying their products. Additionally, a well written specification section communicates important product information in a format architects are familiar with. Making high quality specification documents available to the design community illustrates that the manufacturer is in tune with the needs of the design community and able to provide the background information designers need. Manufacturers that lack CSI 3-Part guide specifications may find themselves at a disadvantage when it comes to being specified.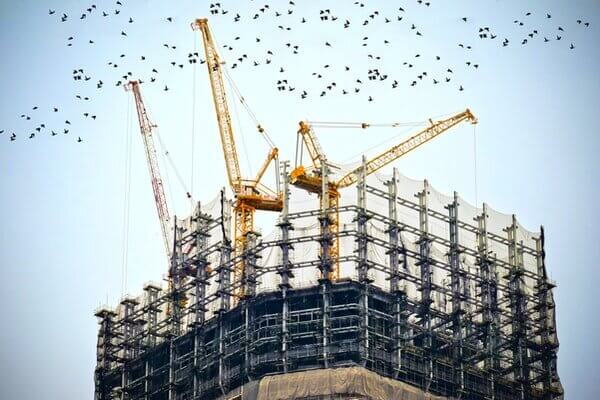 Please visit our specifications page for manufacturers to learn more, and book a meeting with us if you would like to discuss having specifications written for your products.