Written specifications are a part of every construction project. These specifications are contained within a project manual that is assembled according to the formats of the Construction Specifications Institute (CSI) and Construction Specifications Canada (CSC). Adherence to these formats allows for easy retrieval of information and reduces the potential for conflicts and errors. Assembling the specifications for a project can be an onerous task. Product manufacturers have the opportunity to reduce the work required by the design team to include their products by providing a well written 3-Part CSI Guide Specification. To help manufacturers learn more about product guide specifications, we have created our Manufacturer's Guide to Specifications. Read on to discover 6 things you need to know about specifications.
---
1 - Knowledge and experience is required to write specifications.
In addition to knowledge of construction methods and materials, specifiers need a fundamental understanding of legal principles of the construction documents they prepare. Direct experience with writing specifications and proficiency with the formats required by the CSI and CSC is needed to produce well written specifications. Specification writing services are available that cater to the needs of architectural product manufacturers.
---
2 - A guide specification allows a design team to customize the specification and make selections.
The guide specification concept allows various options to be included in a single specification section. Options that are not selected are deleted from the guide specification by the design team. For a manufacturer that wants to have a guide specification section created for their products, they may not necessarily need a specification section for each product if they are variations of the same core product.
---
3 - Guide specifications are most usable as a word document.
The design team on a project needs to be able to interact with the specification document in order to incorporate the specifications into their project manual. While applying design elements and presenting the specifications in pdf format may reinforce branding and enhance visual appeal, this hampers any effort by the specifier to include the documents.
---
4 - Manufacturer guide specifications include performance and installation information.
When a manufacturer has a specification developed, they should provide the specification writer with the relevant standards and requirements of their products. The specification writer will include the relevant information in the specification section, relieving the design team on a construction project of some of the tasks of researching and writing and particular specification section.
---
5 - The specification section may direct the construction team to follow the manufacturer's instructions for installation.
This allows for flexibility over time. If part of the installation directions are updated, the specification section may not be impacted if the specifications direct the contractor to refer to the manufacturers installation instructions.
---
6 - Guide specifications can be a good opportunity for product representatives.
As discussed by Nina M. Giglio in The Construction Specifier, guide specifications can open doors for manufacturer product representatives. However a poorly prepared specification can reduce the chance that a manufacturer is selected for a project.
---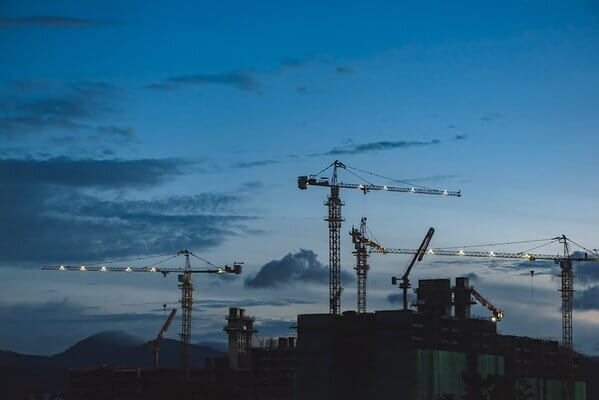 Proprietary guide specifications reduce the amount of work required by the design team to evaluate a product and include it in their project manual. Guide specifications are an essential sales tool in the construction document toolkit for manufacturers.
To learn more about how we can help your products 3-Part Specifications to be easy to access for architects and design professionals, please visit our specification content management services for manufacturers to learn more.