Design teams use an array of different technologies to create models and visualizations of their projects. They benefit from having actual product models to include in their projects. In turn, manufacturers can benefit from making their products available to the design community in various ways. SketchUp from Trimble is 3D modeling software that has been embraced by many design firms due in part to its user friendly nature. To help the manufacturer explore SketchUp, we have created A Manufacturers Guide to SketchUp. Read on to find out 10 things you need to know about SketchUp.
---
1. SketchUp is among the most popular software used by design firms.
The most popular 3D rendering software for design firms according to a September 2019 design software survey from The Field: ASLA Professional Practice Networks' blog. For a product manufacturer, this means that making products available as SketchUp models to the design community opens an opportunity for inclusion of those products in the project.
---
2. Communication is key to a successful project, and SketchUp is excellent for communicating design concepts.
Architects and designers are able to simulate walking through a space, animate scenes to create tours, cast realistic shadows, and employ branding using watermarks or overlays. The flexibility of SketchUp models make them an excellent choice for designers that want to provide visual impact when they present their project to their clients. This is also true for manufacturers of products with aesthetic appeal.
---
3. Photorealistic visuals can be realized with SketchUp.
SketchUp has remarkable 3D tools for visualization and can be rendered to create realistic models. There are various rendering options available that allow enhanced effects such as lighting, shadows, water effects, reflections, and textures.
---
4. Designing with SketchUp can be done in broad terms, but design elements can get very specific.
In SketchUp as pointed out on Easy Render. This allows architects to use SketchUp at various stages, and communicate the right amount of information to their client. For a manufacturer, making products available to be included in design documents also allows designers to highlight manufacturer products to their clients.
---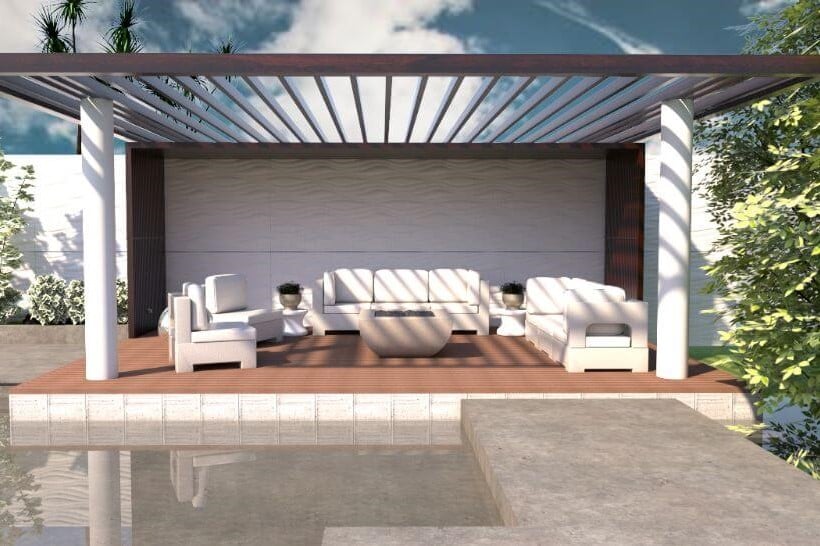 This means SketchUp continues to improve, innovate, and stay relevant to the design community. Manufacturers considering investing in development of SketchUp models can be reassured that their models will be used for years to come.
---
6 - SketchUp models of your products can have wide reach.
You can share your SketchUp models on your own site, on various platforms that showcase architectural products, as well as in the SketchUp Warehouse.
---
7 - Not all products are equally amenable to being modeled in SketchUp.
Furnishings, landscape products, assemblies, all do very well in SketchUp. For usability, smaller elements such as hardware can be difficult to showcase in SketchUp. Also, if you are looking to highlight materials that you want, particularly with patterns, SketchUp can warp the model. This can be especially true with curves. These products can still be modeled in SketchUp, but will not have the same photorealistic impact.
---
8 - SketchUp is simple to learn.
Anyone who can spend a few hours getting familiar with the software can learn the basics. SketchUp's capabilities also grow with your familiarity. Once you get deeper into SketchUp, there are more ways to improve your models.
---
You can also gain access to the SketchUp Warehouse.
---
Visually appealing products can be represented well by visually appealing SketchUp models. To learn more about how manufacturers can benefit from SketchUp, visit our SketchUp page for manufacturers.