Building Information Modeling (BIM) technologies can be used to create 3D models of your products, as well as be a powerful tool allowing for better communication. As a product manufacturer, you may already have BIM models available, or you may be beginning to explore your options. Many architectural firms have been using BIM for quite some time, and are now focused increasingly on maximizing the benefits they can receive with BIM. To help the manufacturer explore BIM options, we have created A Manufacturers Guide to BIM that answers the 6 common questions manufacturers ask about BIM.
---
1. Do my potential customers use BIM? Am I limiting how designers can interact with my products if I do not have BIM? Can I reach beyond my current customer base if I invest in BIM?
The answers to these questions come largely from your expertise in your specific product market. When searching for these answers, reach beyond your current customers to the architects and designers who do not currently use your products. AIA Firm Survey Report from 2018 indicated BIM adoption at larger firms is nearly universal, and usage at smaller and midsize firms continue to grow. While traditional building architects have been quicker to adopt BIM, landscape architects are now increasingly using BIM. Landscape Architecture Magazine explored the state of BIM in landscape architecture in their June 2019 issue and found adoption of BIM continued to grow among landscape architects, which will overtime improve the workflow between landscape architects and architects.
---
2. What is the current state of my product information available to specifiers? Does it meet their needs? Is it up to date?
Regardless of the type of content you have, if it is out of date and no longer reflects your current product line accurately, you will need to update your content. If you are in need of content updates and do not have BIM, consider having BIM created for your products. Updating your models can usually be done swiftly if the existing model is of high quality and contains the required data.
---
3. How can I have BIM models created or updated for my products?
There are several options available to product manufacturers that need BIM models created. Some manufacturers may opt for having an in-house BIM modeler on staff, but that may be cost prohibitive. There are also BIM services that cater to manufacturers, and many of these include marketing options as well. Some also have additional development services available that will allow you to have a custom suite of product content created. Freelance BIM services offer a range of talent, often with hourly rates.
---
4. How can I ensure that I am investing in quality BIM models if I cannot view them myself?
Ensure you have quality BIM models by working with a reputable service. The quality of your BIM models will be a reflection of the talent and experience of the modelers. If you have engaged with a service to have your BIM created, get feedback from someone fluent in BIM. A good service provider should offer a review meeting that covers the data that is in the model, the flexibility of the model, and how it is specified in a project. You should be able to see what you bought, and how it works. You may also be directed to some imaging tools, but these will not allow you to evaluate the integrity of the data.
---
5. Where should I make my BIM models available for download?
Your BIM models should be available where professional architects and designers look for product content. Your own website is a good start. You can attract new designers to your products by making them available on various platforms dedicated to the architectural market.
---
6. How can I ensure I own my BIM models?
If you use a service to have your BIM models created, a quality service will ensure that the models they create for you are yours to own. If you do not own your product content, you are limited as to where you can share your models. If you do not renew your contract, you may lose access to your BIM models for your own products, or become unable to have those existing models updated. Before agreeing to have your BIM models developed, ensure that you will permanently retain ownership rights of your product content and can use and post them as you see fit.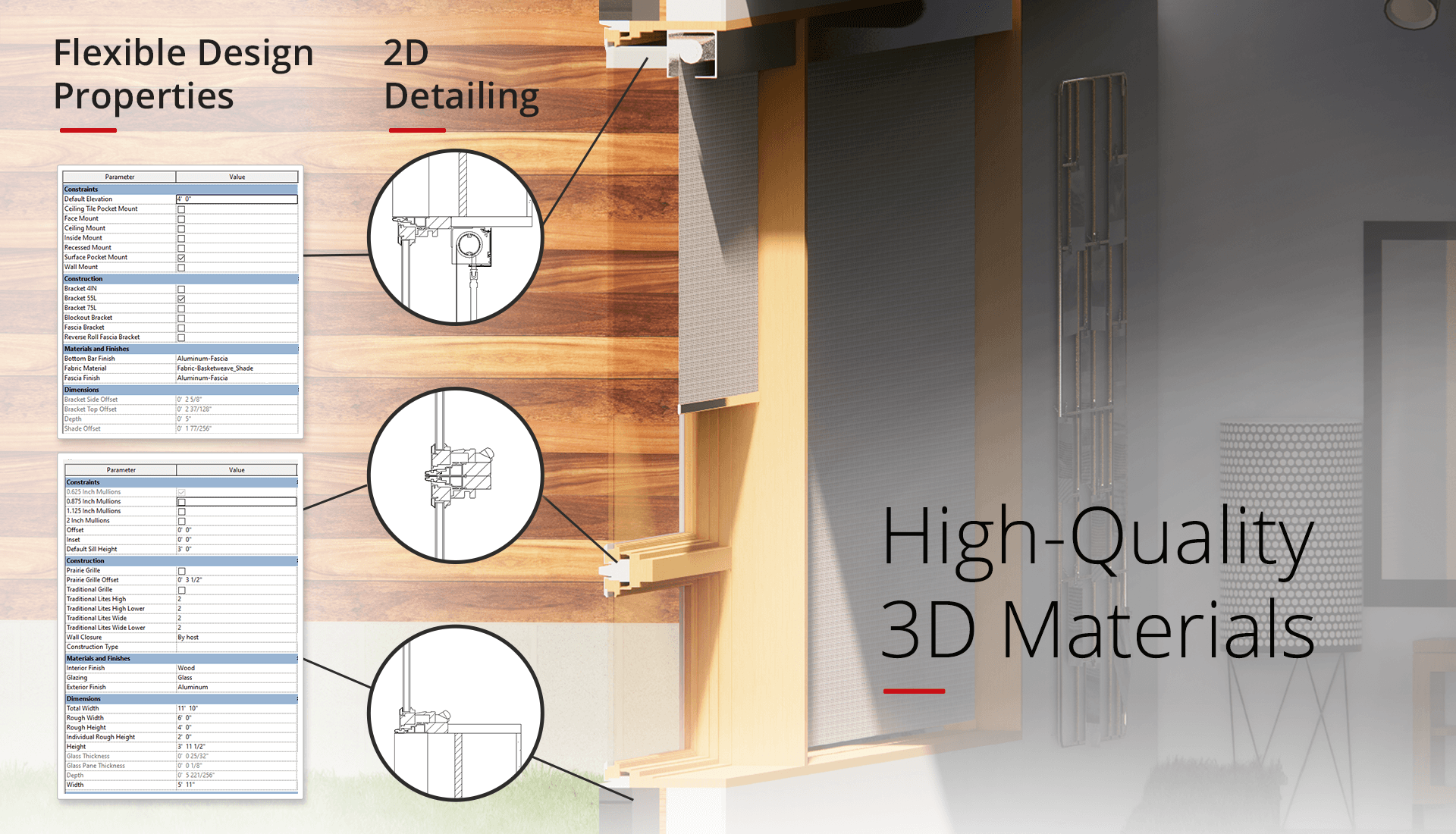 The demand for BIM continues to grow, and manufacturers of architectural products need to evaluate if they have the BIM content the design community needs to specify their products. There is a range of BIM usage by designers, and manufacturers can offer the right content by being aware of what their customers are looking for.
To learn more about how manufacturers can benefit from BIM, visit our BIM site for manufacturers.