Project specifications are integral to any construction project because specifications communicate the design intent of the owner to the construction team. Written specifications are required for all construction projects, and care must be taken to ensure that appropriate standards are adhered to. These standards are set forth by the Construction Specifications Institute in the US, and Construction Specifications Canada in Canada. Specifications are required to be prepared for each project, though master specification documents and internal office master specifications relieve some of the time and effort required to create specifications.
Building product manufacturers should consider making well written specifications available for their products. The obvious benefit to providing design professionals written specifications for your product is to decrease the work required by a design team that is considering including your product in the project plans. Additionally, using the familiar 3-Part Specification format dictated by SectionFormat® has the distinct advantage of communicating all relevant product information in a familiar format. Any members of a design team reviewing your products will be able to quickly locate needed information for assessment. Crucial details such as applicable standards and testing methods are always found in the same location in specifications. Conforming to the expected specification format demonstrates an understanding of some of the needs of the architectural community.
Well written specifications aim to be clear, concise, complete, and correct. Specifications define the expected work results. As integral construction documents, specifications written specifically for your products allow the manufacturer to communicate the expected product performance and relevant industry standards directly to design and construction teams reviewing your products.
Most manufacturers considering having specifications written should have these written as guide specification sections. Guide specifications include direct instructions to the specification writer. These instructions call out when design choices need to be made to determine different properties of a product. These could include product size, material, color, or other product selection. Providing information on your product in a guide specification may allow you to use a single guide specification section for a product line.
Encourage architects and designers to interact with your specifications by making them available wherever you are interacting with architects. This includes any events you attend, as well as online. Consider making your specifications available for download online. CADdetails offers our clients Microsites which are stand-alone product sites that organize your product content and specifications. They can be used anywhere online, including your own website.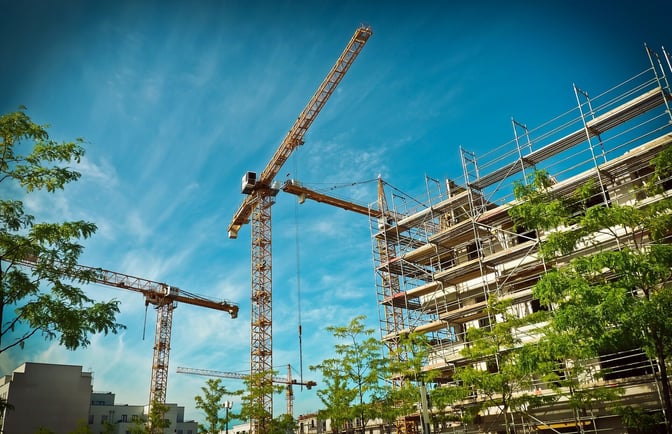 Image © Pixaby
---