From video game design to building design, SketchUp can be incorporated into many project plans. In this article we're providing a list of 8 of the best SketchUp books that will enlighten you on the vastness of the platform. Whether you're looking to begin using SketchUp or still wondering what it is, we've got you covered.
---
1 - Google SketchUp for Game Design by Robin de Jongh
About the book: The book takes a clear, step-by-step approach to building a complete game level using SketchUp with many props and textures. This book is designed for anyone who wants to create entire 3D worlds in freely available game engines such as Unity 3D, CryEngine, Ogre, Panda3D, Unreal Engine, and Blender Game Engine. It also targets all those who wish to create new levels and assets to sell in game asset stores or use in visualization or animation.
About the author: Robin de Jongh worked for many years as a Design Engineer and 3D modeler, and was an early advocate of SketchUp. He has a degree in Computer Aided Product Design from Nottingham Trent University, and is the author of SketchUp for Architectural Visualization: Beginner's Guide. He works as a book editor and lives near Nottingham, England.
---
2 - SketchUp for Site Design: A Guide to Modeling Site Plans, Terrain, and Architecture 2nd Edition by Daniel Tal
About the book: SketchUp for Site Design is the definitive guide to SketchUp for landscape architects and other site design professionals. Step-by-step tutorials walk you through basic to advanced processes, with expert guidance toward best practices, customization, organization, and presentation. This new second edition has been revised to align with the latest software updates, with detailed instruction on using the newest terrain modeling tools and the newly available extensions and plug-ins. All graphics have been updated to reflect the current SketchUp interface and menus, and the third part of the book includes all-new content featuring the use of new grade and terrain extensions. Developed around the needs of intermediate professional users and their workflows, this book provides practical all-around coaching on using SketchUp specifically for modeling site plans.
About the author: Daniel Tal, RLA, ASLA, is a licensed practicing landscape architect in Denver, Colorado, and a Google SketchUp specialist who conducts workshops and seminars on SketchUp for landscape architects and architects. Daniel also consults on SketchUp tools and future SketchUp developments to meet the needs of landscape architects and architects, and helps Beta test SketchUp releases.
---
3 - Google SketchUp Cookbook: Practical Recipes and Essential Techniques by Bonnie Roskes
About the book: As the first book for intermediate and advanced users of Google SketchUp, this Cookbook goes beyond the basics to explore the complex features and tools that design professionals use. You'll get numerous step-by-step tutorials for solving common (and not so common) design problems, with detailed color graphics to guide your way, and discussions that explain additional ways to complete a task.
About the author: Bonnie Roskes is the founder of 3DVinci, a company that provides 3D design training for all ages and stages. Her books for design pros on SketchUp, Piranesi, and OneCNC have attracted a loyal following, and her SketchUp project books for kids K-12 are making 3D modeling and geometry accessible and fun for teachers, parents, and kids. Bonnie's practical, hands-on focus is based on her education in structural engineering and years of experience in bridge design.
---
4 - SketchUp for Builders: A Comprehensive Guide for Creating 3D Building Models Using SketchUp by John Brock
About the book: SketchUp is a 3D modeling application used in areas ranging from civil and mechanical engineering to motion picture and video game design. Three-dimensional modeling is of obvious value to the building industry—yet resources for transforming architectural designs into reality are surprisingly limited. SketchUp for Builders is the first comprehensive guide designed specifically for builders and contractors, providing step-by-step instructions on incorporating 3D modeling into all phases of the construction process. Author John Brock draws from his 30 years of experience as a custom home designer and builder to provide practical advice on how to understand what you are building before it is built. This valuable guide demonstrates how to eliminate cost overruns, construction delays, and design flaws by integrating SketchUp modeling into your workflow.
About the author: John graduated from Virginia Tech with a BS in Civil Engineering, minor in Construction Management, in 1987. After working for a production home builder, John started his own custom home building business in 1994 and has been designing and building high-end custom homes at Smith Mountain Lake in Virginia ever since. John is an avid 3D modeler and SketchUp expert, modeling every phase of the construction process in remarkable detail, virtually building every house ahead of time to work out issues. John has developed several SketchUp extensions, including Estimator for SketchUp, Framer for SketchUp, PDF Importer and Issue Tracker.
---
5 - Google SketchUp for Dummies
About the book: Developed with architects and other design gurus in mind, Google SketchUp is the fast, easy way to build 3D models of anything you want — buildings, furniture, or your own unique creations. Best of all, it's free! You don't have to know anything about 3D to use this handy guide — just download SketchUp, fire it up, and you'll be modeling in no time.
About the author: Aidan Chopra is the product evangelist for SketchUp at Google. He writes and edits SketchUpdate, a popular e-newsletter and blog that reaches hundreds of thousands of SketchUp users worldwide.
---
6 - SketchUp for Interior Design: 3D Visualizing, Designing, and Space Planning
About the book: Already a common and popular tool for architects and landscape architects, SketchUp is increasingly finding a place in the professional workflow of interior designers. SketchUp for Interior Design is a practical introduction for interior designers and students who want to learn to use the software for their unique needs. The book covers the basics of creating 3D models before showing how to create space plans, model furniture, cabinetry, and accessories, experiment with colors and materials, incorporate manufacturers' models into project plans, and create final presentations and animated walk-throughs for clients. Each chapter includes clear explanations and helpful illustrations to make this an ideal introduction to the topic.
About the author: A graduate of Iowa State University in Ames, Lydia Cline has worked as an architect/designer for the Directorate of Public Works at Ft. Sill, OK and Mainz Germany; Gresham Smith and Partners and the Dept. of Conservation in Nashville; and Populous in Kansas City. Lydia teaches 3D printing, SketchUp, Autodesk Fusion 360, Meshmixer, Tinkercad, and board drafting at Johnson County Community College in Overland Park, KS. She creates video courses, holds workshops, judges at competitive technology events, and loves all things technology. Watch tutorials of her books' subjects at youtube.com/profdrafting.
---
7 - The SketchUp Workflow for Architecture: Modeling Buildings, Visualizing Design, and Creating Construction Documents with SketchUp Pro and LayOut
About the book: If you want to go beyond the basics and start using SketchUp 3D modeling software in all phases of your design, The SketchUp Workflow for Architecture is the perfect place to start. From preliminary schematics to construction documentation and everything in between, the book sketches out a workflow that is flexible enough to use from start to finish. You'll discover helpful techniques, smart tips, and best practices that will make your design process easier, as well as helping you easily export your models into BIM programs.

About the author: Michael Brightman is President and Lead Instructor of Bright Ideas Consultants, a SketchUp authorized training center, where he teaches architecture, construction, engineering, and design firms how to leverage SketchUp 3D models in their workflows. A frequent teacher and presenter on the topic, Mike also designs and creates dynamic 3D presentations and architectural drawings for a variety of clients and projects.
---
8 - Google SketchUp: The Missing Manual
About the book: If you want to learn to create 3-D models using Google SketchUp, this Missing Manual is the ideal place to start. Filled with step-by-step tutorials, this entertaining, reader-friendly guide will have you creating detailed 3-D objects, including building plans, furniture, landscaping plans -- even characters for computer games -- in no time.

About the author: Christopher Grover lives in Fairfax, California with his wife and two daughters. Chris received degrees in Creative Writing and Film from Emerson College in Boston, Massachusetts. He's worked as a technical writer, advertising copywriter and product publicist for more than 25 years. His freelance articles have been published in a variety of magazines from Fine Homebuilding to CD-ROM World. Chris's latest project is launching Bolinas Road Creative, an agency that helps small businesses promote their products and services. He's also the author of Word 2007: The Missing Manual and Word 2007 for Starters: The Missing Manual.
---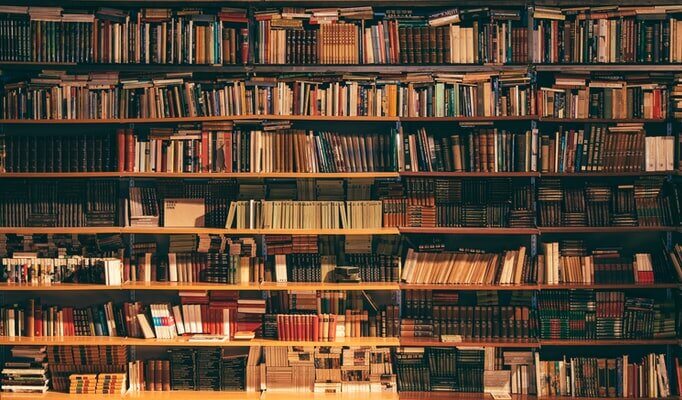 While we've provided an assortment of resources and hope that you'll find them useful, we are always happy to add more to our list. If you have an interesting resource to add, please feel free to comment below. For Manufacturers interested in knowing more about SketchUp services, CADdetails can provide some guidance in developing your SketchUp 3D models to be used in your projects. If it is in your interest, Book a Demo with one of our experts.