SketchUp 3D modeling software is powerful and allows for the creation of models that are powerful and visually striking. Architectural product manufacturers can benefit from making their products available as SketchUp models because these models can be made photo realistic and accurately communicate the look of their products within a project. Below are some additional points to consider when determining if you can benefit from Dynamic SketchUp model development for your products.
---
Dynamic SketchUp can be a good solution for manufacturers of products that have multiple selection options. A Dynamic SketchUp model allows you to display elements such as spacing, color availability, or even various component options for your products.
When a component is created in SketchUp, it becomes reusable. The component can be associated with attributes such as those listed above. By adding these attributes, a component becomes dynamic. As discussed by SketchUp, dynamic components can be animated, repeated, and interactive.
A good example of a product that can benefit from being available as a Dynamic SketchUp model is bicycle racks. Bike racks often have options that lend themselves to Dynamic SketchUp development. With the proper development for bike racks, a user is able to customize a rack to their project requirements. Selections such as the number of bikes the rack is able to accommodate, the spacing between bikes, and available finishes can all be made easily and result in a SketchUp model that is customized to a client's needs.
Products with various options and selections may be considered for Dynamic SketchUp modelling. This can be illustrated with the additional example of fabric shade products. If you imagine a shade structure, there are various options that could be available that would not be easily communicated in a static model. Selections can be made to customize and adjust the frames, the dimensions, the size of openings, adding additional bays, as well as color and material selection.
SketchUp models differ from Revit BIM models in that they are not attached to other elements. Unlike BIM, the information within the SketchUp model does not automatically adjust to the project in which it is placed. To control this type of information in a model, BIM should be explored.
If you are an architectural product manufacturer looking for content design solutions for products with various options, Dynamic SketchUp is a good solution to consider.
---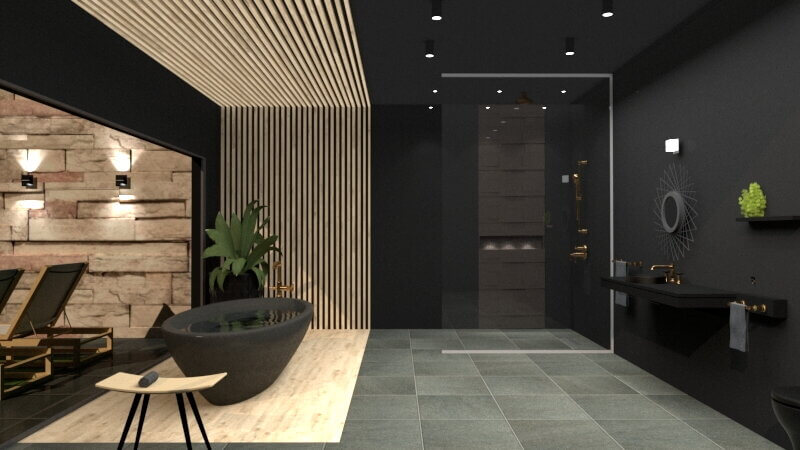 To learn more, visit our SketchUp page for manufacturers.